Welcome at the ACCL Amsterdam leaders fellowship dinner 2018
The ACCL invites pastors and christian leaders of ministries / organizations for a city fellowship dinner on October 19, 2018. Click here for more info.
Welkom op het ACCL Amsterdam leiders ontmoetingsdiner 2018
De ACCL nodigt voorgangers een leiders van christelijk bedieningen / organisaties uit voor een ontmoeting / diner op 19 oktober 2018. Klik hier voor meer info.
Amsterdam City Consultation Materials online!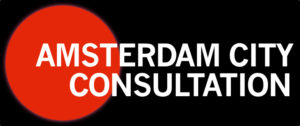 Check for access to the materials (click on logo)